Volkswagen Polo Owners Manual: Removing and installing the headlights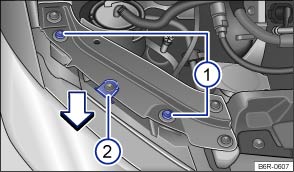 Fig. 176 In the engine compartment: securing bolts for the right headlight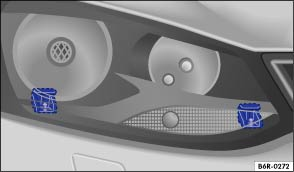 Fig. 177 Guides for installing the right headlight

First read and observe the introductory information and safety warnings
Depending on the vehicle variant, the headlight may have to be removed in order to replace the bulb.
You will need the screwdriver with the torx blade from the vehicle toolkit to remove the headlights .
Removing the headlight
Switch off the lights and ignition.
Open the bonnet .
Use the torx key to remove the screws .
Press the bottom of the headlight out of the guides in the direction of the arrow .
Disconnect the connection on the headlight by pressing the connector towards the headlight housing and simultaneously pressing the lug on the connector to disengage. Then remove the connector from the headlight.
Pull the headlight forwards and all the way out of the vehicle .
Installing the headlight
Push the headlight into the vehicle until it reaches the upper stop in the middle . Make sure that the headlight fits properly into the lower guides .
Insert the connector into the connection point on the headlight housing. You should feel it click into place.
Screw the screws into the headlight housing.
Push the headlight against the upper middle position and tighten the screws ① with the torx key.
Close the bonnet and check that the headlight is positioned properly.


NOTICE
Please ensure that the electrical connection on the headlight housing is positioned properly in order to prevent damage to the electrical system caused by water entering the system.
When removing and refitting the headlight, make sure that the vehicle's paintwork is not damaged.

The illustrations show the right-hand headlight. The left-hand headlight is a mirror image of the one shown.
© 2016-2023 Copyright www.vwpolo.net