Volkswagen Polo Owners Manual: Locking the front passenger door and rear doors manually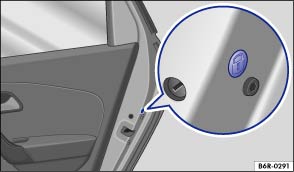 Fig. 156 In the end face of the right-hand door: manual lock covered by a rubber seal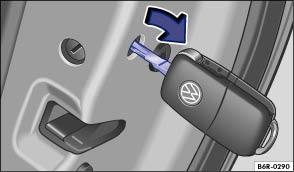 Fig. 157 Manually locking the vehicle with the vehicle key

First read and observe the introductory information and safety warnings
If the vehicle has a lock cylinder in the door handle of the front passenger door, manual locking is carried out in the same way as for the driver door .
The front passenger door and the rear doors can be locked manually. This does not activate the anti-theft alarm.
Remove the rubber seal from the end face of the door. The seal is marked by a lock symbol .
Fold the key bit out of the vehicle key .
Insert the opened key bit into the slot and turn the vehicle key away from the vehicle in the direction of the arrow .
Put the rubber seal back in place and close the door fully.
Ensure that the door is locked.
If required, repeat the process for the other doors.
The vehicle should be checked by a qualified workshop as soon as possible.

The doors can be unlocked and opened from the inside by pulling the door release handle. You may have to pull the door release lever twice .
© 2016-2023 Copyright www.vwpolo.net