Volkswagen Polo Owners Manual: Unlocking the selector lever lock manually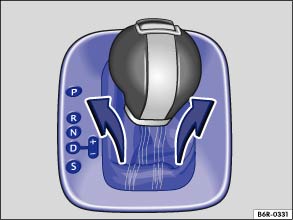 Fig. 159 Removing the cover of the gearshift gate (left-hand drive) The controls are mirrored in right-hand drive vehicles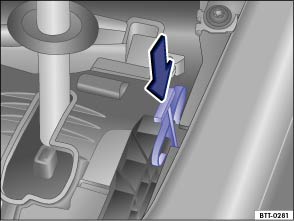 Fig. 160 Unlocking the selector lever lock manually

First read and observe the introductory information and safety warnings
If the power fails in the vehicle (for example if the battery has no charge) and the vehicle has to be pushed or towed, the manual release mechanism must be used to move the selector lever to the N position.
The manual release mechanism is located under the cover of the gearshift gate on the right-hand side, as seen from the direction of travel. A screwdriver, or other suitable object, is needed in order to unlock the selector lever lock.
Preparation
Apply the handbrake firmly.
Removing the cover of the gearshift gate
Pull the cover in the area around the selector lever gaiter upwards in the direction of the arrow .
Pull the cover up and over the selector lever .
Unlocking the selector lever lock manually
Push the release lever in the direction of the arrow and hold it in this position.
Press the lock button on the selector lever and put the selector lever into position N.


WARNING
Never move the selector lever out of the position
P
if the handbrake is not firmly applied. Otherwise the vehicle could move unexpectedly if it is stopped on an incline, which could lead to accidents and serious injuries.


NOTICE
The automatic gearbox will become damaged if the vehicle is allowed to roll for a long period of time or at a high speed (for example while being towed) with the selector lever in position N and the engine switched off.
© 2016-2023 Copyright www.vwpolo.net