Volkswagen Polo Owners Manual: Exterior mirrors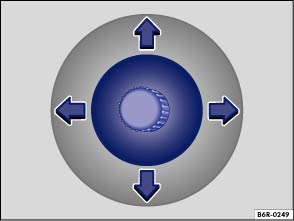 Fig. 80 In the front doors: setting knob for the mechanical exterior mirrors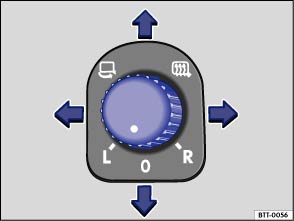 Fig. 81 In the driver door: rotary knob for the electric exterior mirrors

First read and observe the introductory information and safety warnings
The exterior mirrors are adjusted by moving the setting knob or the rotary knob .
Depending on the level of equipment, the ignition will have to be switched on before the exterior mirrors can be adjusted.
Turn the rotary knob to the desired position:
Fold exterior mirrors into the body electrically .
Switch on the exterior mirror heating.
Tap and hold the rotary knob to set the left exterior mirror to the front, rear, right or left.
Tap and hold the rotary knob up or down or left or right to set the right exterior mirror.
Position 0: Exterior mirrors are folded out, exterior mirror heating is switched off, it is not possible to adjust the exterior mirrors.


WARNING
Injuries can be sustained if you do not take care when folding the exterior mirrors in and out.
Only fold the exterior mirrors in or out when there is nobody in the path of the mirror.
Always ensure that no fingers are caught between the exterior mirror and the foot of the mirror when the exterior mirror is moved.


WARNING
If you estimate the distance from traffic behind you incorrectly, you can cause accidents and serious injuries.
Curved mirrors (convex or aspheric) enlarge the field of vision and can make objects in the mirror seem smaller and further away than they actually are.
Using curved mirrors to estimate the distance from other vehicles behind you when changing lanes can provide inaccurate results and can lead to accidents and severe injuries.
Whenever possible, use the interior mirror to check the exact distance from vehicles behind you or from other objects.
Ensure that you have a good view to the rear of the vehicle.


NOTICE
Always fold in exterior mirrors before using an automatic car wash.
Do not fold electrically folding exterior mirrors in or out manually as this can damage the electric motor.

The exterior mirror heating should be switched off when it is no longer needed. Fuel is otherwise wasted.

In the event of a fault, the electric exterior mirrors can be adjusted by hand by pressing on the outer edge of the mirror.
© 2016-2023 Copyright www.vwpolo.net