Volkswagen Polo Owners Manual: Changing a blown fuse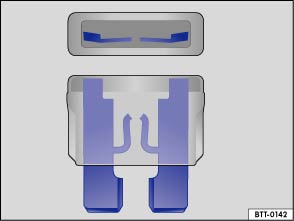 Fig. 174 A blown fuse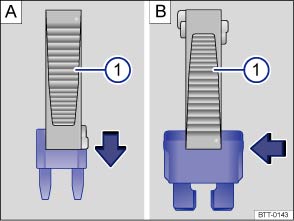 Fig. 175 Removing or fitting a fuse using the plastic pliers ①

First read and observe the introductory information and safety warnings
Preparation
Switch off the ignition, the lights and all electrical consumers.
Open the appropriate fuse box .
Detecting a blown fuse
If the metal strip is melted this indicates that the fuse has blown .
Shine a torch onto the fuse. This will help you to spot the blown fuse more easily.
Changing a fuse
If applicable, take the plastic pliers out of the fuse box cover.
For small fuses, push the catch on ① from above A.
For bigger fuses, push the catch ① onto the fuse from the side B.
If the fuse has blown, replace it with a new fuse of the same amp rating (same colour and same markings) and same size .
If necessary, re-insert the plastic pliers into the cover.


NOTICE
You can damage another position in the electrical system by using a fuse with a higher amp rating.
© 2016-2023 Copyright www.vwpolo.net