Volkswagen Polo Owners Manual: Opening the tailgate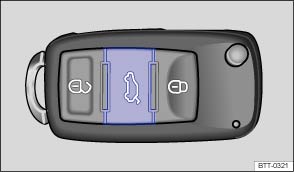 Fig. 29 In the vehicle key: tailgate release button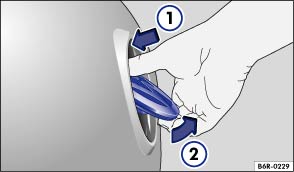 Fig. 30 Opening the tailgate from the outside

First read and observe the introductory information and safety warnings
Before opening the tailgate, always remove any items of luggage that are on the luggage carrier attached to the tailgate .
Unlocking with the vehicle key
Press the button in the vehicle key for approximately one second to unlock the tailgate.
OR: press and hold down the button until the tailgate has opened a few centimetres automatically.
Open the tailgate using the Volkswagen badge .
Opening with the Volkswagen emblem
Unlock the vehicle or tailgate or open one of the doors.
Press the top part of the Volkswagen badge with your thumbs and push out the bottom part with your fingers .
With your hand under the Volkswagen badge, lift up and open the tailgate. Once it reaches a certain angle, the tailgate will open by itself.


WARNING
Serious injuries can occur if the tailgate is unlocked or opened incorrectly or without due care and attention.
It may not always be apparent that the tailgate is unlocked, for example when a loaded luggage carrier is attached to it. If unlocked, the tailgate may open suddenly while the vehicle is in motion.

At outside temperatures of less than approximately 0°C (+32°F), the gas-filled struts cannot always lift the opened tailgate automatically. The tailgate then has to be guided up by hand.
© 2016-2023 Copyright www.vwpolo.net